↑
↓
THE EASIEST
WAY TO track
employee & project
time online
1time is an online application, recording time and expenses by employee and project, and tracking the real cost and profitability of all your projects whether they are fixed-price or hourly billable.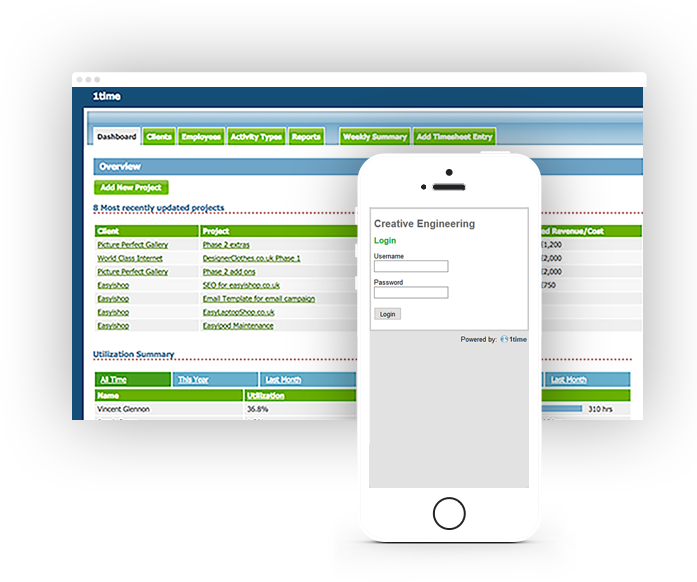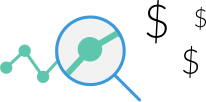 WHAT IS

1time?
1time tracks current and projected costs by project, quickly distinguishing the profitable projects from the loss-makers, and also tracks employee contributions to the bottom line.
HOW CAN 1time
help us?
1time will reduce non-billable time in your company. Each employee receives reminders so you don't have to micro-manage the completion of timesheets.
Early in the year I evaluated approximately 20 time tracking systems for our company. We chose 1Time because we felt that it was extremely intuitive and provided the functionality that we required. Our company's time tracking has been drastically improved by 1Time.
Very impressed with the site. All my engineers love the site and are using the software and keeping up to date which is unprecedented. It also means that I save time and can do a report in a minute or two and even the MD is impressed with what I have produced for him so thanks very much.
Without 1time I would never have realised where we were losing so much time (and money). It's simple and does the job.
INTUITIVE DESIGN
With our intuitive desktop layout, filling out time sheets on time, every time is a hassle free experience for your employees.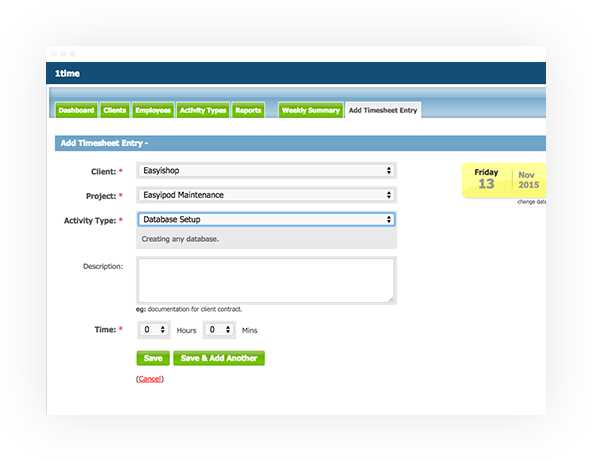 EMAIL REMINDERS
Automated e-mail reminders to employees who have not entered their timesheets. This dramatically reduces the overhead of a timesheets system. Managers also receive weekly summary reports
so there is a complete audit and review process with minimal fuss.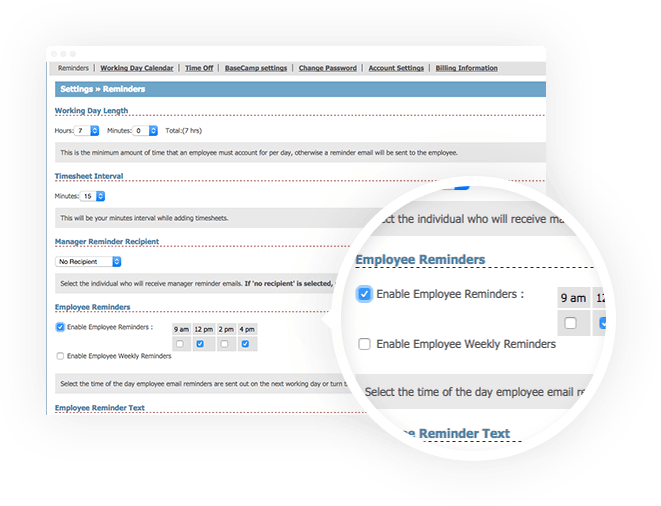 MOBILE ACCESS
Users can enter, update and view their timesheets while out of the office using their mobile devices. There are also timers to measure and log their time automatically to specified projects.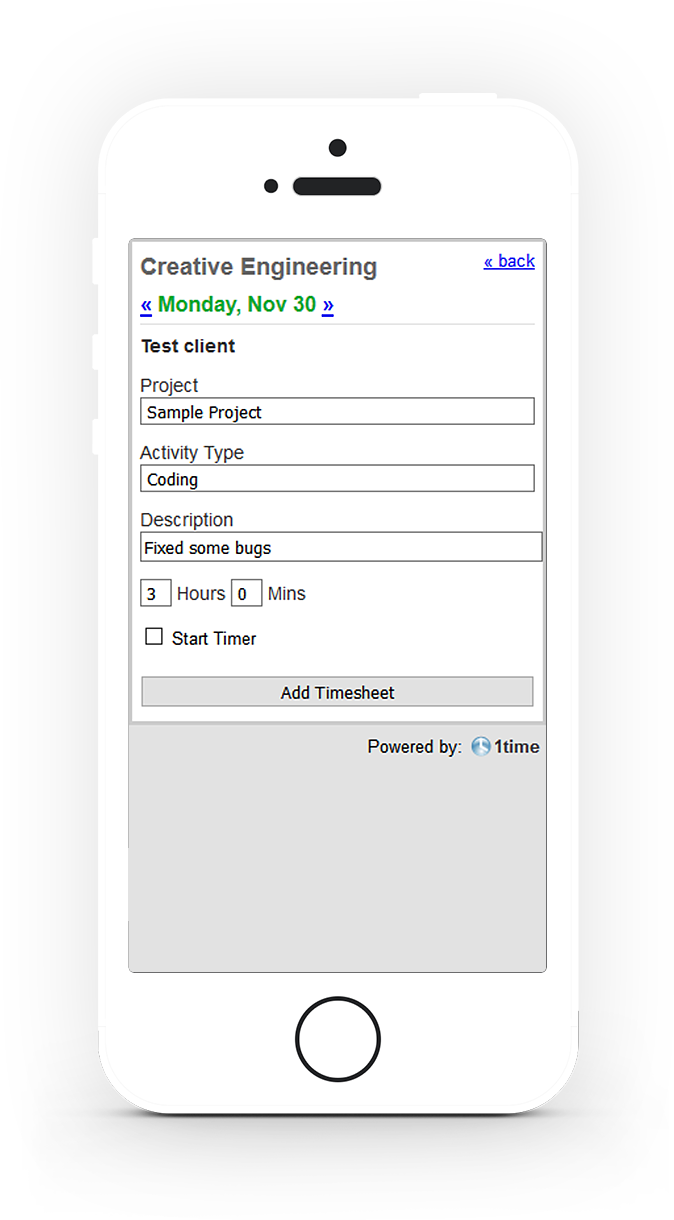 EXTERNAL CLIENT VIEWS
Optionally grant your clients access to this view so they can see how much time you have put into their project(s) in real time, or produce timesheet reports for your clients to accompany invoices.
CLIENT & PROJECT REPORTING
Keep track of time and costs for multiple clients, and multiple projects per client. Assign cost and charge-out rates per employee. Make profitability projections.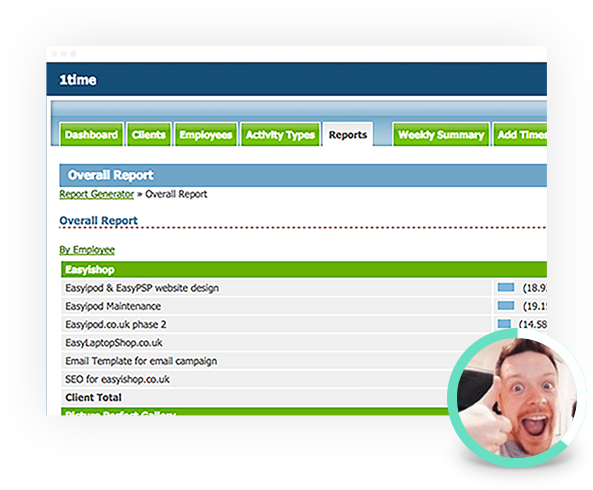 EMPLOYEE REPORTING
See on what Activities and with which Clients your employees are spending their time.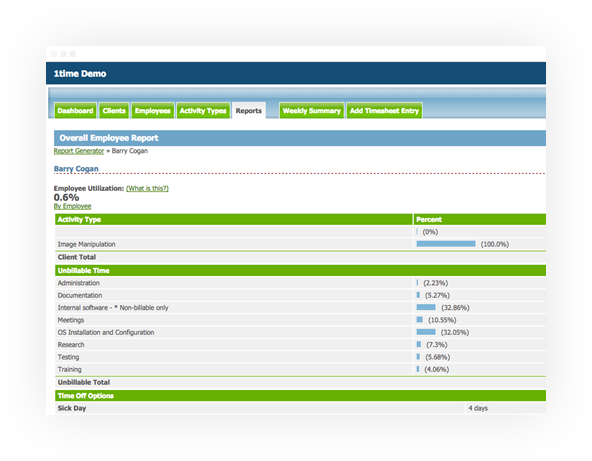 EMPLOYEE UTILIZATION ANALYSIS
Find out which employees are maximizing their billings and track the profitability of each.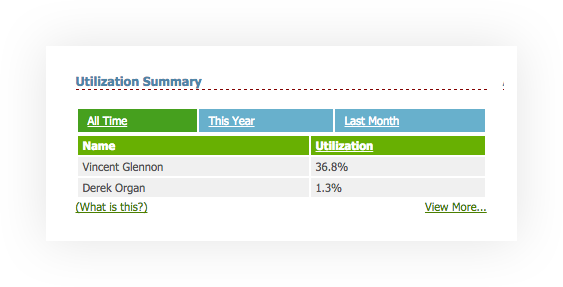 PROJECT BUDGET & COST ANALYSIS
Identify at-risk projects early, know which projects are profitable and which are not before its too late.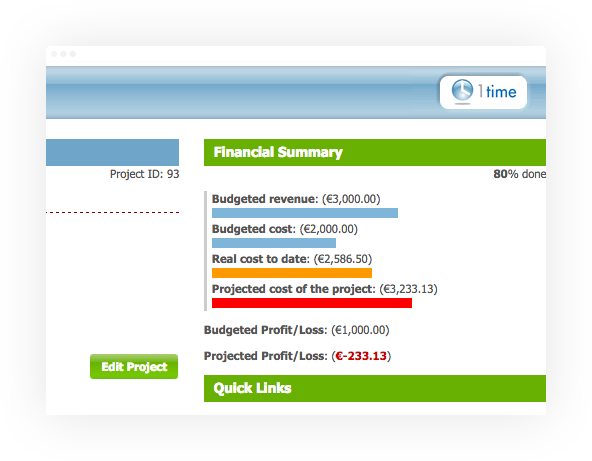 Track holiday & absenteeism
Use 1time to assist in establishing patterns in employee behaviour.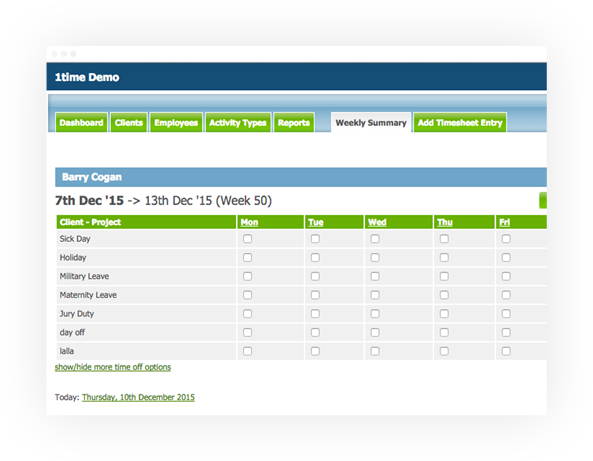 DOWNLOAD TIMESHEETS AND REPORTS
Use 1time report and data export facility to create your own reports in Microsoft Excel or other software, or simply to have an on-premise copy of your data.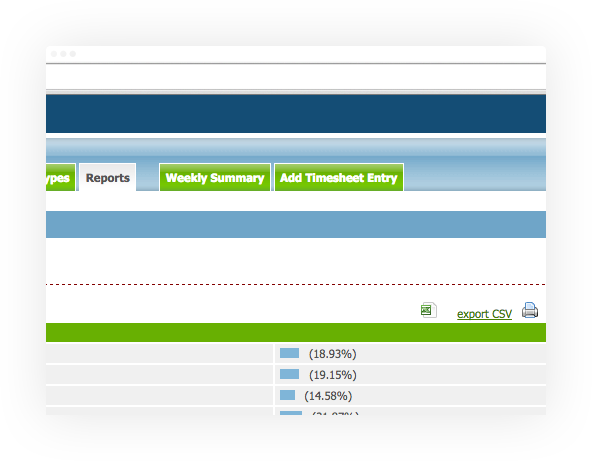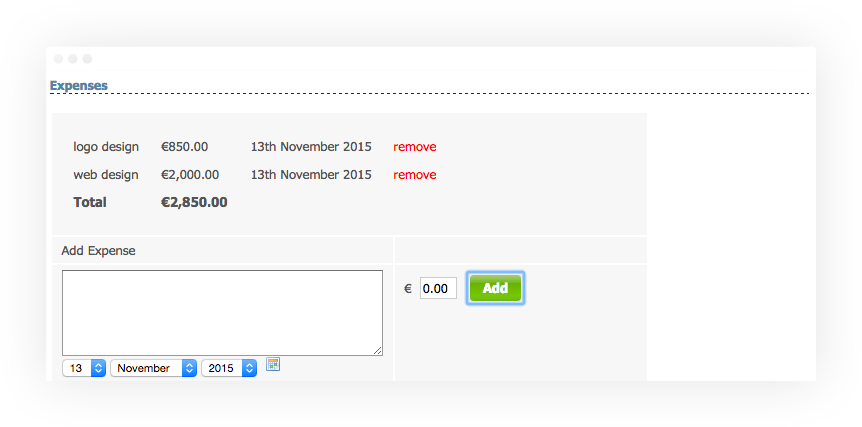 PROJECT EXPENSE TRACKING
Track non-labor costs to see a true reflection of the cost of a project.