Trends That Will Shape Worklife in 2023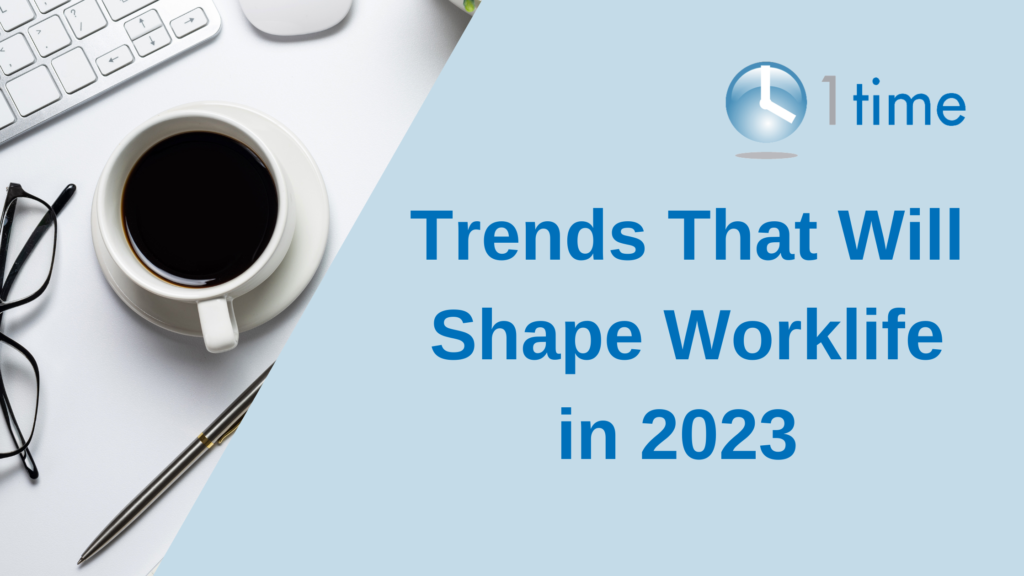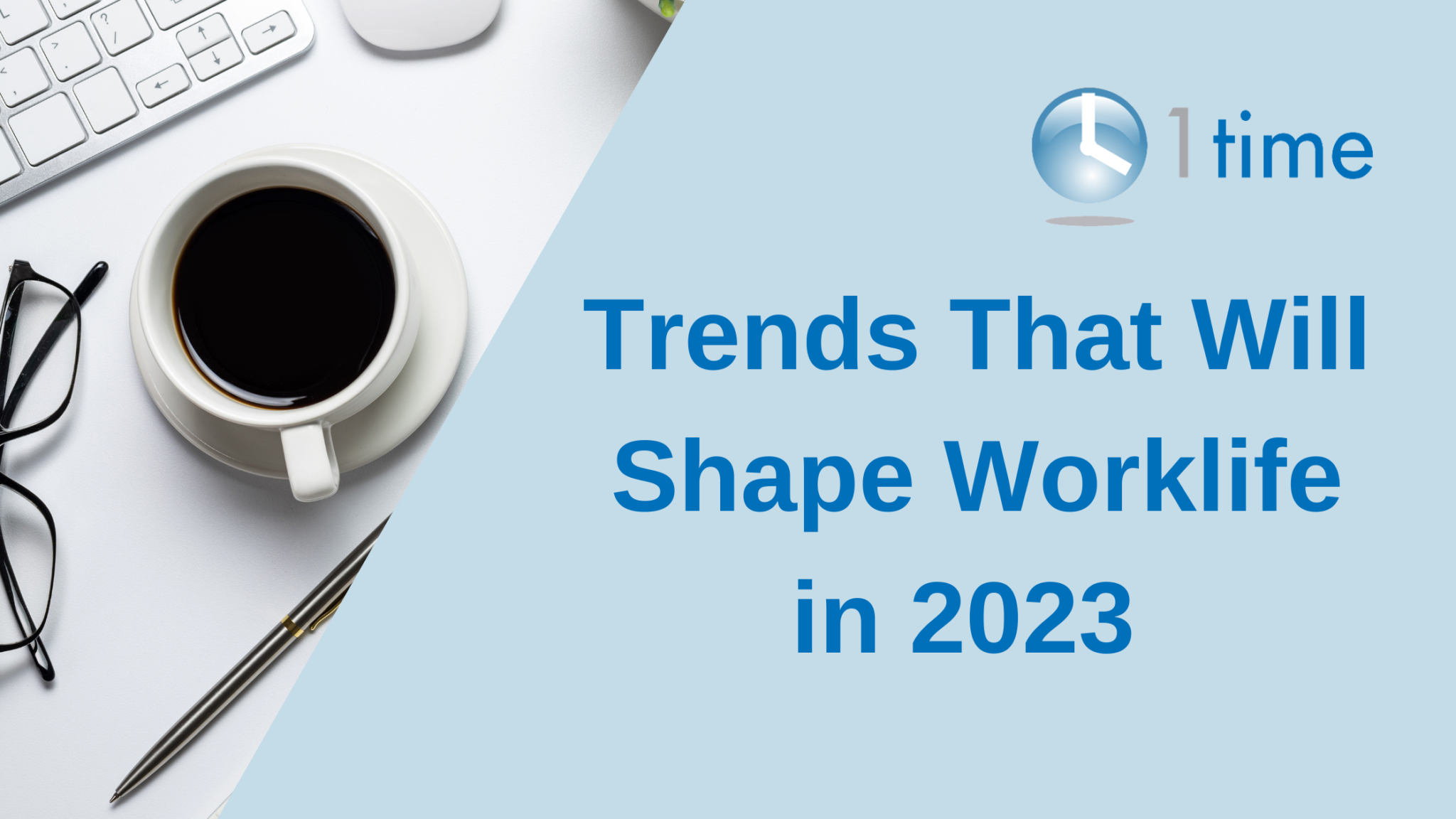 ---
After a tumultuous year in 2022, businesses and organisations are grappling with new challenges and uncertainties. Due to the pandemic, there has been an unprecedented change in the way we work and how organisations are run. The result is a shifting landscape that will require employers to adapt and evolve to stay competitive and be the employer of choice in 2023 and beyond. To help organisations prepare, Gartner has identified various trends that will shape the future of work.
Trend One: Employers will "quiet hire" talent.
In 2022, the concept of "quiet quitting" emerged as a concern for team managers. This refers to employees who continue to work for an organisation but only do the minimum required in their jobs. As a result, organisations are losing valuable skills and capabilities without realizing it.
In 2023, we expect to see the opposite trend emerge – "quiet hiring." This is the process of an organisation shifting its focus on developing full-time employees to refine their capabilities. This can be done by encouraging internal talent growth, providing learning opportunities and skill development. All with the goal of retaining employee interests focused on the organisation's success.
Trend Two: Hybrid flexibility will reach the front lines.
In 2022, there was a major shift towards hybrid work for desk-based employees. However, there is still a significant gap when it comes to front-line workers in industries like manufacturing. To be competitive in 2023, organisations will need to find ways to provide equitable flexibility to all employees. This could include more control over and stability in work schedules, paid leave, and opportunities to work on different tasks or with different people.
Trend Three: Balancing employee expectations and performance pressure in the hybrid work era.
Managers will find themselves managing the expectations of their executives and their team. 60% of employees indicated that their manager was the most direct link to the company culture, (HBR, 2023). The pressure on managers to manage employee expectations regarding purpose, flexibility and career opportunities is immense. All while executives expect performance to remain efficient.
In 2023, leading organisations will need to provide support and training to help managers navigate these emerging challenges.
Trend Four: Expanding talent pipelines will involve seeking out non-traditional candidates.
To fill crucial positions in 2023, organizations must become more at ease with assessing candidates solely based on the skills required to excel in the role, rather than their qualifications and previous experience. To achieve this, organizations will eliminate formal educational and experiential prerequisites from job advertisements and instead directly approach internal or external candidates from non-traditional backgrounds who may not have access to certain professional opportunities or even be aware of them.
Trend Five: Focusing on employee health will help sustain an organisations growth.
The pandemic has left a lasting impact on employees, with stress and worry growing even more in 2022. Employees' stress and worry in 2022 grew— with "nearly 60% of employees report they are stressed at their jobs every day," HBR 2023.
This has led to decreased productivity and performance, workplace conflict, and no-notice quitting. In 2023, leading organisations will prioritize employee well-being by offering proactive rest, discussion opportunities, and access to trauma counselors.
Trend Six: Organisations will drive DEI forward amid growing push backs.
As push back against DEI (diversity, equity, and inclusion) efforts grows, organisations must continue to drive progress in this area. Research has shown that 42% of employees view their organisation's DEI efforts as divisive, which can lead to decreased workforce engagement, inclusion, and trust, (HBR 2023).
To address this challenging situation and sustain progress in DEI, executives must provide managers with tools and strategies to engage with resistant employees and tackle push back early on, before it escalates into more disruptive forms of resistance.
Trend Seven: Getting personal with employee support will create new data risks.
To provide more personalized employee support, organisations are turning to emerging technologies like AI assistants and wearables. While this can improve employee well-being, it also raises new data privacy concerns that organisations will need to address and be aware of.
Trend Eight: The Erosion of Social Skills
Organisations must address workforce-wide social skill erosion. Burnout, exhaustion, and career insecurity have negatively affected everyone's performance. Leaders must build intentional connections among employees across boundaries by enabling employee choice, establishing clear norms and values, and incorporating levity and fun. For instance, companies can use connection preference assessments and co-defined norms for interaction to promote authentic connections.
Conclusion
The world of work is rapidly evolving, and organisations will need to adapt to remain competitive. The trends identified by Gartner will be instrumental in shaping the future of work in 2023 and beyond. From the pursuit of non-traditional candidates to prioritizing employee well-being, the trends offer valuable insights into the challenges and opportunities that lie ahead. By keeping up with these trends and embracing change, organisations will be able to stay ahead of the curve and thrive in the new world of work.
---
Written by the 1Time Team
1time is the ultimate solution to your time tracking needs. With automated reminders, quick and easy timesheet approval, and customisable features, you can focus on what really matters – your clients and projects. Try 1time for yourself with our free trial and experience pain-free time tracking.
Hey, like this? Why not share it with a buddy?
Related Posts