Weekly Timesheets
The Weekly Timesheets Function
Are you looking for The Weekly Timesheets Function within 1Time Tracking Software? This feature comes with many benefits, including the ability to pre-populate timesheets, and rather than redoing time sheets each week the timesheets can be edited and completed for the week.
Employees will now have access to a new tab with a table to enter timesheets for the week in one go. This is especially useful for employees who work on the same projects for weeks at a time, as they can load the previous week's projects and activities, and just fill in the hours.
It can be frustrating for these employees to have to spend time inputting the same information every day, so this way most of the information can be pre-populated, and just the number of hours filled for each day.
If an employee is finished with one of the projects from the previous week, it is still possible to load up the last week's projects and just remove the line that is no longer relevant, making the time sheets completely editable.
Employees can fill the hours in whenever suits them, as they complete the hours, at the end of each day, or all hours at the end of the week. Entering timesheets this way is flexible and easy.
How to Set a Full Week's Timesheet
Step one: To allow a full week's timesheet entry go to settings -> working time/reminders.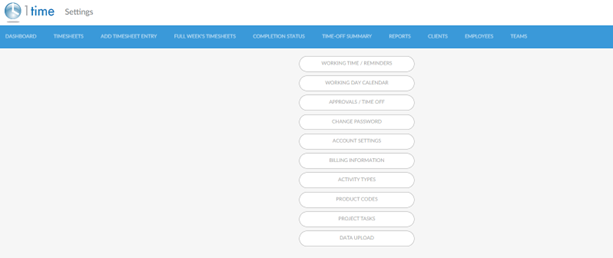 Step two: Check the box "allow full week's timesheet entry at once", as done below.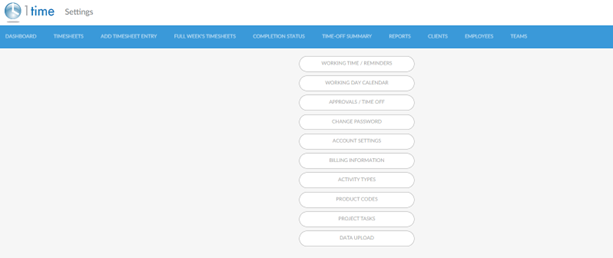 The 1Time solution is rich in features and built for user experience. The ability to allow a whole week's entry at one time saves time, while still remaining flexible.
Please visit our features page to learn more about how 1Time can work for you and your business.
Hey, like this? Why not share it with a buddy?
Related Posts