How to Manage Time-Off Requests this Summer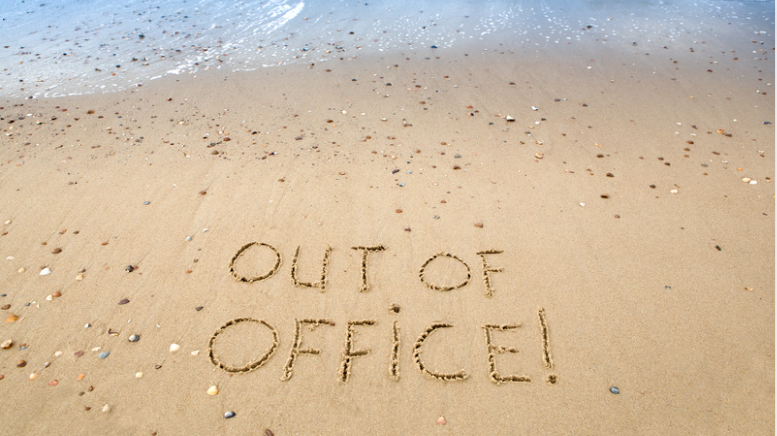 During this blog, we will offer our top tips on how to manage time-off requests and how a time management tool can work to support managers as they maintain productivity, day-to-day tasks and the overall operations of the business. Ensuring no tasks miss their deadlines due to the lack of resources.
As we prepare for the roll-in of the warmer weather, and those well-deserved summer holidays, managers need to have support to manage holiday time off requests fairly. However, for managers, it can be a challenging season as they must balance the workload while ensuring that employees take their time off.
Here are our top tips on how to manage time-off requests.
1. Allow for the Time to Prepare
The only way to be truly prepared is to set a practical schedule and policies that are fair to the employee, but also to the management team. Consistent policies, for example, a minimum of a two-week request period is a good start. Allow your employee to have a decent lee-way time to organise and request holidays, but enough time for management to prepare and accept the leave request that is fair to the employee and the success of the organisation.
2. Rotate Time Off
A well-defined system can prevent co-workers feeling negative for a team member taking more time off, or time off over a more desirable time of the year, for example, the summer breaks or school breaks. Establishing a rotation is a good way to ensure a manager doesn't create any tension in the team.
Utilise a time-management tool that tracks time off requests, monitors vacation day counts, lee-way time, and if more than one member of a team is taking time off at the same time over a particularly busy period. A tool that can manage these, alleviates a lot of the stress from the manager.
If a complex project requires skilled workers to complete, it is unwise to let a whole team time off when such project tasks need to be completed. As a rule, having a team member of one department (depending on the size of departments and the complexity and scale of projects) always present and rotating the team's time off helps ensure someone is always there to complete tasks, deal with problems and maintain the quality of work. However, take the well-being of your team in mind during this time, and ensure that the employee who is covering for a co-worker is allowed time off and the team covers their own back. Maintaining a system of fairness.
3. Project Kick-off and Task Management
It is important to not give your staff time off during a complex, time-strenuous project commencing. Always have foresight as to what projects are in the pipeline. Ensure, before taking on new projects, that you have the resources you need to warrant project success.
It would be a good idea to set task completion dates before the start of the usual holiday seasons. Again, having a good foresight on tasks that need to be completed within project scope. Set tasks, reminders and deadlines, to ensure these projects stay on track!
4. Consistent Schedules and Rosters
One of the most important things you can do to keep the calendar in order is setting a specific time of the week or month when you post a new schedule and sticking to it. If you say the schedule will be up every Thursday at 4 p.m., it should be up at that time without fail. That way, your employees always know exactly when they can expect to see their upcoming shifts and plan accordingly.
Maintaining consistency for scheduling means you know precisely how long you can continue to accept requests for shift changes or vacation days, and so do your workers. Occasionally, emergencies will come up, but if employees are aware of their deadline, it's a lot easier to manage their needs.
5. Centralised System for Holiday Requests
A time management software can help managers manage employee holiday requests in a centralised system. Employees can submit their requests through the software, and managers can approve or reject them with just a few clicks. This can help ensure that requests are handled in a timely and organised manner.
Systems like the 1Time Tracking Software are useful tool that supports managers while they manage time-off requests. The system offers a comprehensive view of requested time off, adding "types" of requests leave (for example, maternity, sick leave, holidays etc.), and a quick and simple user experience for employees.
If you would like to try us out, why not sign up for free! Learn more here.
Hey, like this? Why not share it with a buddy?
Related Posts