7 Essential Features For Time Tracking Software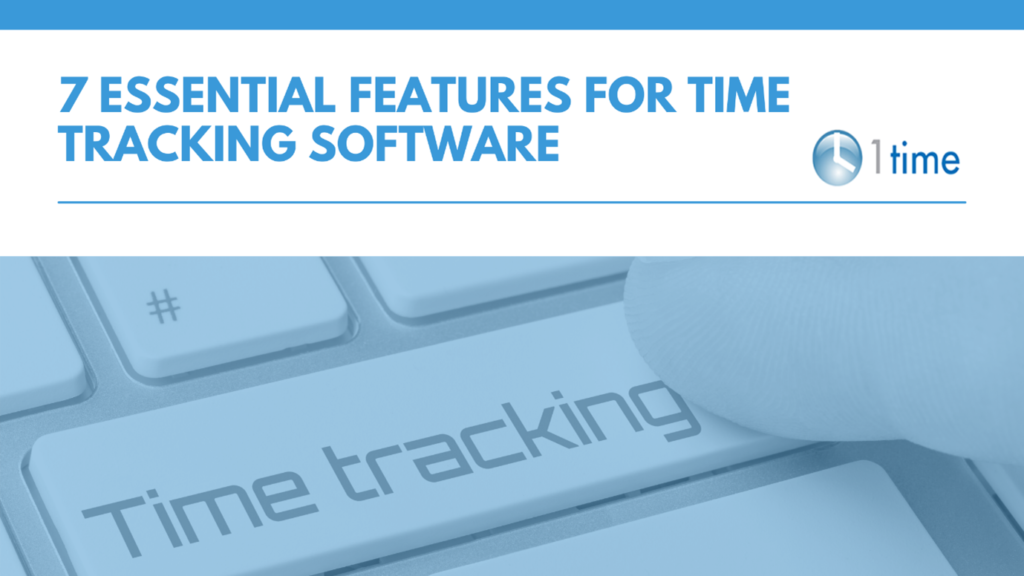 Time tracking software can provide a huge number of benefits to companies, project managers, employees, and clients. If you're thinking about investing in time tracking software and not sure where to start, then this infographic is for you. Today we're going to look at some of the essential features to look for when you're researching time tracking software.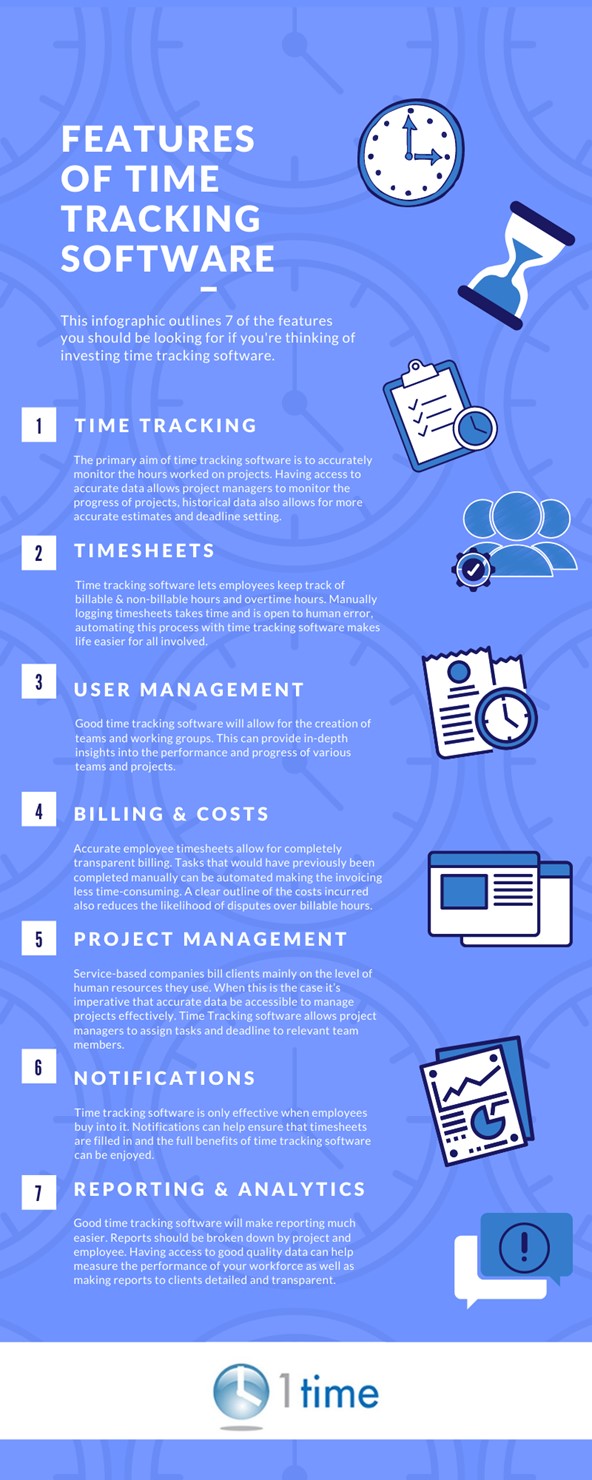 If you're looking to implement time tracking software, why not try 1Time? We offer a FREE 30 day trial to new customers. With a whole host of useful features, we're sure you'll love it, sign up here and get your trial underway!
Hey, like this? Why not share it with a buddy?
Related Posts