What is Time Tracking Software? Part 2/2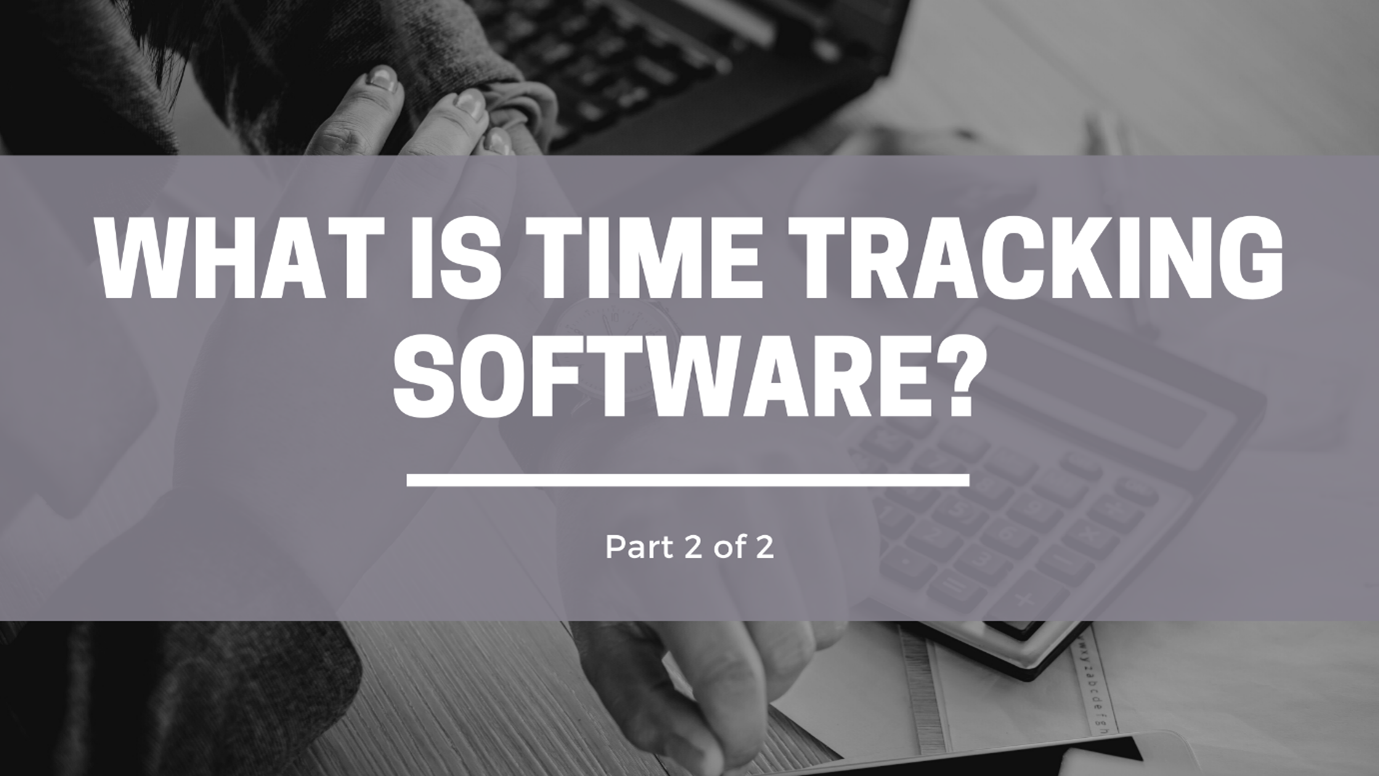 Last week we looked at what exactly time tracking is, and who can benefit from the application of time tracking software. This week we will look at how exactly time tracking software can benefit an organisation, what to look for when choosing a time tracking software and we feel 1Time is an option worth considering.
Benefits of Time Tracking
Increased productivity- Time Tracking Software helps the optimize your team's productivity levels. When each member of the team has clear and monitored deadlines everyone involved in a project is held accountable. Any time wasted can be identified and the problem can be addressed.
Increased Profitability- By identifying how time is being spent within your company you can identify where time and money is being wasted. Identify where project budgets are being spent and ensure your organisation is working to the correct priorities.
Increased Workplace Transparency- Having an accurate record of billable hours, helps to avoid disputes but it can also tell you a lot about the state of your company. The data collected can not only be used to analyse profitability, but also as a metric for evaluation of staff performance.
Bill accurately and easily- Recording billable hours correctly can be time consuming and difficult by gathering time sheets or relying on employee's memory. When you use time tracking software for time capture you not only gain more free time for other tasks. The processes of time capture to billing process can be automated.
What Features Should You Look For?
There is a huge number of time tracking software options out there. So, what should you look for when you're choosing which one to use with your company? Here are a few features to consider:
Free Trial- Does the software offer a free trial? Without trying a software before you purchase you will not know if it is right for you. Make sure you get to use the software before you commit.
Usability- The ability to easily add and edit time entries in order to customise timesheets and reports.
Monitoring- Some apps monitor everything down to mouse movements, keystrokes, and record every movement of the user. This can be invasive to your employees and counterproductive. Basic time tracking is enough to help work on productivity of your workforce and improve profitability.
Multidevice- Does the software work on a mobile or tablet to allow tracking on the go? This is important to track times exactly when you need to wherever you are.
Integration- Does the software work with other apps to synchronise data and work with your favourite tools
Why Choose 1Time?
1Time is Easy to Manage and Control- Always know about outstanding timesheets. Track each individual with utilisation by person. Approve time entries and time off, track time off taken and book by type.
Easy Implementation- you are guided along by prompts when setting up employees, working hours and calendars. You can also import and synchronise data from other apps.
1Time works on all your devices- At your desk? 1Time Works on any web browser for laptops and desktops. On the go? 1Time is Compatible with Safari and Chrome on tablet and mobile
For Your Clients- Create clear reports ready to share with your clients, ensuring you build a relationship built on transparency and trust.
Easy on Your Pocket- 1Time is priced to suit the size of your organisation, and the best part is you get to try it for 30 days before you commit!
Thanks for reading this blog! If you would like to see for yourself the benefits of 1Time you can avail of our 30day free trial by following the link.
Hey, like this? Why not share it with a buddy?
Related Posts