The Project Management Triangle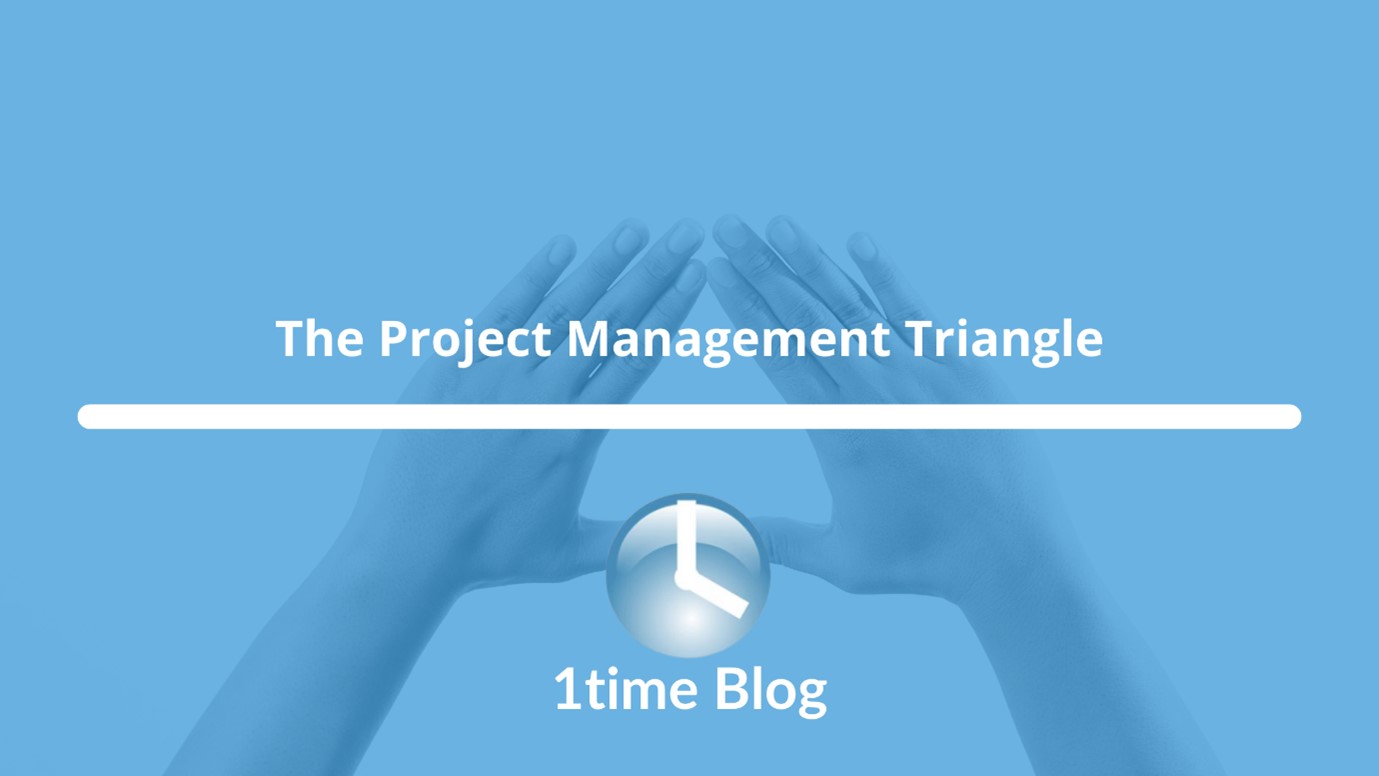 "Fast, Cheap, and Good…pick two. If it's fast and cheap it won't be good. If it's cheap and good, it won't be fast. If it's fast and good, it won't be cheap."– Tom Waits.
What is the project management triangle?
The project management triangle, the iron triangle, triple constraint, or project triangle, chances are if you're a project manager even if you've not heard of it referred to specifically as one of the above names you've probably considered its elements in your job.
Put simply, it outlines the interconnected relationship of changes in time, scope, and cost on a project. So, for project managers, a change in any of the constraints will result in a decision to alter one or two of the others.
Exploring the Project Management Triangle's Elements
In an ideal world the initial budget, specifications, and timeline you set out at the planning stage of your project would all align without any unexpected variables affecting progress and you could just sit back and watch the process unfold. The truth is we don't live in an ideal world! Let's explore each constraint in more detail.
Time
An experienced project manager will be able to give an accurate estimation of how long a project should take to complete, without any unexpected delays.
You and I both know, most of the time that's not how it plays out!
Here are some common issues which can arise:
External Delays: Sometimes the progress of your project is completely out of your hands. If you can't remember a time a supplier let you down and kept you waiting, count yourself lucky! It's important to stay in contact with outside vendors to ensure they don't overlook critical delivery dates and times.
Internal Delays: Some tasks may rely on the completion of others before they can begin. If the team assigned with completing the second task cannot do so you may not only lose time but losing money. These sorts of sequential processes require monitoring to ensure that they are being completed promptly. Other factors which can delay progress included overworked or undermotivated staff, ensure you keep an eye on the workload of your team and delegate work accordingly.
Cost
Even the most meticulously planned projects can run over budget and once you go over budget it's hard to recover. The easiest way to avoid this, prevention!
Some common pitfalls include:
Cost Underestimation: While optimistic costs estimates may help to win business, if you can't deliver on the estimate it can affect your reputation. When estimating it's always important to take into consideration delays and leave yourself with some contingency budget.
Lack of Accountability: Keeping track of expenses is imperative to staying under budget. Without clear and accurate reporting and updates, you will likely run over budget. Whether you do this yourself or delegate it's important to stay on top of expenses.
Scope
Scope defines the goals, deliverables, functions and features of a finished project and the tasks that go into its completion.
Naturally, a change to any of these will affect the timeline and cost of a project, one or two may be feasible but without monitoring, expectations can get out of control and result in an overshot budget and some heavy delays.
Some factors that can influence the scope of the project include:
Additional Features: Stakeholders may want to introduce new features after the project has started. While these suggestions may be beneficial, project managers must ensure the budget and timeline can accommodate them before giving the green light.
Scope Creep: Loosely defined plans and project requirements can be open to misinterpretation. Ensuring you produce a clear and detailed statement of work from the start and requiring any changes which may affect budget or time must be signed off by all stakeholders will help alleviate scope creep.
Why Use the Project Management Triangle?
Using the Project Management Triangle can guide your daily decision making by reminding you of the limits of a project. It acts as a reminder that effective project management requires compromise.
It can also be used to visually communicate the basics of project managers to clients who may not understand the relationship between the constraints. Also it can help illustrate to them the effect changes and requests can have on the overall projects.
1Time time tracking software can help you manage all three constraints outlined in the iron triangle. The most obvious of these is time. 1Time can help you manage the time spent on the project by accurately recording time spent on projects and tasks by each member of the team. It also tracks current and projected costs to stay on top of your budget. Accurately monitoring these factors can allow you to make more informed decisions on the scope of your project! Don't take my word for it though, why not try 1time for FREE. That's right we offer a 30-day free trial on any of our plans, for more information and to sign up click here.
Hey, like this? Why not share it with a buddy?
Related Posts